Headstrong Girl
November 26, 2008
She wants to go home but she has no where to go.
She wants to breathe but she has run out of air.
Running in circles her lungs tighten up.
Scare her away. Please do anything.
She is so sick of being torn.
The middle that's her.
But no one in this whole wide world can see.
What a living hell it is to be she.


Do you remember?
Because she REALLY can't.
What it was like when you two could stand.
But now were all fallen.
Did she push you down?
She will never remember.
She will never know how.

Defendant is guilty for one summer day.
When she tried so very hard
To get her own way.
And for once when she got it, it just all came out wrong.
Now everyone blames her and she tries to be strong.
But sometimes there is a big gust of wind
That pushes her over, she HAS to give in.
There are no other options then the 26 keys which she pours out her soul,
Knowing that there must be someone out there
Someone that could understand.
Someone brave some one to hold her hand.

But its not like movies she has no fairy godmother, no magic wand.
And she must stay by herself and watch the rest of the world go on.
Searching for identity, striving for truth.
She sprints but she goes no where.
She looks but she cannot find.
She remembers but she can't see the reasons why.

Too many things bounce around in her brain.
Balancing balance she tries to stay sane.
But she knows it's all coming the good will arrive.
She knows because her effort has been given so much drive.
She talks to the one everyone says is there.
She speaks out her feelings alone restless and scared.
But nothing has come.
No damage undone.

Spinning in circles.
She will never give up.
She believes in herself.
And has heart for trust.
She won't beg anymore. She won't do anything wrong.
Just give her ONE more chance to see that she's strong.
She will prove to the world that you don't have to belong.
You can be your own person.
No title to choose.
No one to impress.
Nothing to prove.
You can follow your heart.
Don't stay in the seams.
But always remember everything.
Especially your dreams.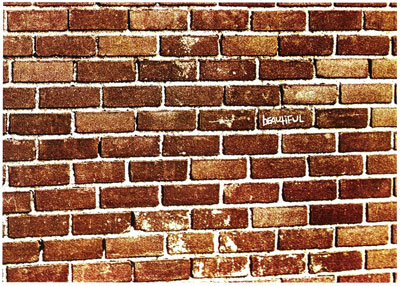 © Michelle M., Plainview, NY