Worlds Apart
November 26, 2008
The sweet rhythm of the piano
As your fingers swiftly drift across the keys,
Hitting each note with delicacy,
Filling the packed venue with the most magical combination of notes.

My eyes fill with tears,
Stuck on that passionate musician.
You've always been miles away,
The only thing connecting us,
The lyrics you write,
The words we both live.

Tonight, you're right here.
The closest you'll ever be,
But we're still worlds apart.

There may be thousands of people,
Sharing this moment,
But there's one single spotlight.
It's only on you.
Somehow, amidst all this,
It's only us.
I see no one else.
This sea of people is invisible, washed away.
We're the only survivors.

You need to notice me
Somehow, some way.
You need to look here.
If only I could meet you,
Now just what would I say?

The chances are one in a million
But tonight's my one shot.
My chance to make it.
My chance to get you to see me.

I watch in awe as your soothing voice rings out,
Tears stinging my hazel-green eyes,
You catch me off guard.
You look up and smile;
You're not smiling at everyone.
There's no one here.
They're all gone.
It's just me.
I know it's me.
It's not my imagination.
You smiled at me.

My heart soars.
A grin stretches across my awe-stricken face.
You give a quick nod and turn away.
I had my second;
It's time for you to make someone else's day.

That moment will forever rest in my heart,
Though it means nothing to you,
For one second it seemed to be,
In this sea of people,
You saw only me.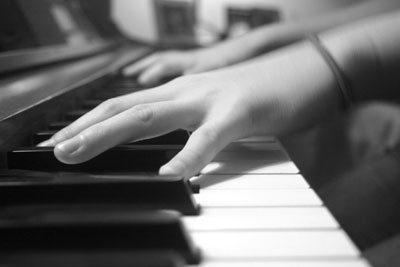 © Elizabeth S., Newton, MA