Have a great journey
November 24, 2008
She can't hide what her heart is feeling
Too difficult to be …concealing
So right now she's going to start revealing
What her heart is deeply feeling.

A little did he know
He'd find her in the dark.
She fell into the same whole.
Didn't know they'd create a spark.

Lights shot out into the sky that night.
The stars were perfectly aligned.
Something about it all just felt right.
For the first time it all felt benign.

For the first time in a while,
She wasn't afraid to feel this.
For the first time in a while,
She entered complete bliss.

When he smiles,
You can see her face illuminate.
The light stretches for miles,
He takes her hand, doesn't hesitate.

Little did they know that they would find each other
When they fell into the hole that one, chilly night.
They fell in blindly, not knowing what they would discover.
Maybe tripping isn't so bad especially when the end is bright.

So have a great trip, with no tears or rips.
So have a great trip, a journey you won't want to skip.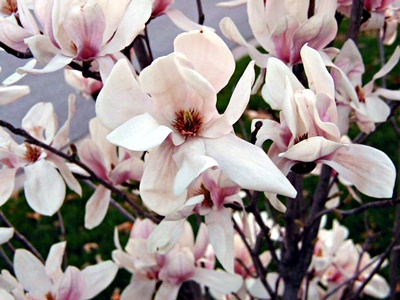 © Brad H., Lemont, IL