Against The Bedroom Wall
November 22, 2008
I try so very hard to hide from his evil eye
I'm so terrified now that I'm starting to cry.
He finds me weeping and he screams ugly words
He says it's my fault that he suffers at work.

He slaps me and punches me as he screams at me more
I finally get free and sprint for the door.
He's already locked it and I just start to bawl
As he takes me and throws me against the bedroom wall.
I fall to the floor with my arm nearly broken
Daddy just continues with more curses spoken.
I'm sorry! I scream but it's much to late
His face is again twisted into unimaginable hate.
The hurt the pain again and again
Oh please god have mercy when will it end.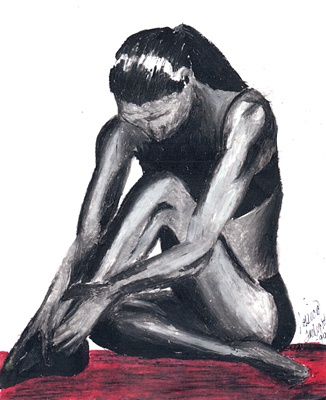 © Jessie Y., Ahwahnee, CA