A Perfect World
November 24, 2008
A world,
where no one gets hurt.
A world,
where no one dies.
A world,
where no one gets upset,
where no one cries.
Where no blood is shed,
where no tears are spilled.
Where roses bloom in winter,
where miracles are commonplace.
Where no one gets made fun of,
for zits, braces, or glasses.
Where people are friends with everyone,
and hating each other is bad,
were beauty doesn't matter,
where no one wants to be sad.
Where everyone is listened to,
and no beliefs are "bad",
where fairy tales come to life,
and cows jump over moons.
Where children are lulled to sleep,
by the gentle music of nature.
Where grandmother bakes yummy pie,
where she evades the big-bad wolf,
where baby girls are dressed in yellow,
and baby boys in green.
And mommy makes things better,
with just one
kiss.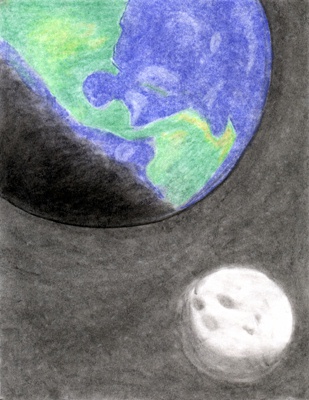 © Bianca C., Phoenix, AZ