Aloneness
November 23, 2008
Loneliness, it comes from the core.
When the tears fall down.
It strikes in the light and darkness.
No matter how strong or weak the force and feeling comes sneakily, but harmful in some states.
The green eye'd monster doesn't linger here with jealousy.
Fear crawls, as scares turn on and off as a heartbeat jumps to extreme levels of nervousy.
You can hear the clock tick tock in rythem.
The pins dropping harmouniously.
Breath would break a sturdy silence.
Quiet and alone beings in their souls.
Waiting for a soundless attack.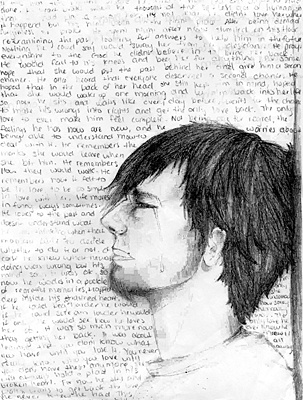 © Annie M., Columbiana, OH