The Candy Shop
November 20, 2008
As I'm walking down
To the Candy Shop
I'm thinking of what to get.
I think of grape hard candies
And the chocolate
Melting in my mouth.

When I walk into the door,
A little bell tinkles
Welcoming me there.
Colorful lollypops and
Sugary gum drops galore!
Now I cannot decide
Should I get gummy bears
Or some caramel drops?
I take my time.

As I walk out of the store
Happy with my choice
I peer down into my bag
And smile a sweet smile.
What did I choose
You may wonder?
Why, I chose a bit
Of everything!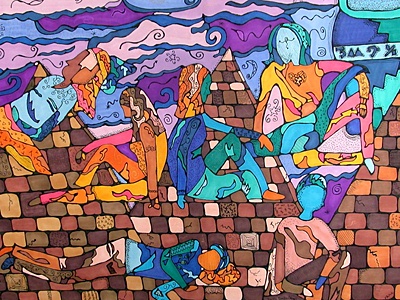 © Katie V., Gainesville, GA