Wayward
November 19, 2008
Waiting around hoping to see
just a little further, right over that hill.
trying hard not to look behind me,
my eyes gazing at the horizon still,
with my heart stuck looking back
at the sand carved with footprints of two,
coated with a thin haze of black,
as if we never knew.
My journey now incomplete,
leaving only single traces
without you here to repeat,
I'm full of empty spaces.
Just a little further now,
this mountain will pass
and there we'll be, wondering how
we made it through at last.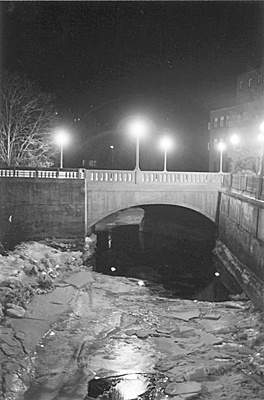 © Peter G., Glenburn, ME