Colors
November 18, 2008
The colors of my rainbow,
Orange,
Red,
Blue,
Pink,
Maroon.

For Orange is the color of oranges,
A fruit that I so love.

And Red is the color of ruppies,
So shiny and bright.

Blue is the color of the ocean,
Which depths are deep with water.

Pink is the color of Strawberry Ice Cream,
That's a favorite treat of me and others.

And Maroon is the bands on my braces,
The darker color of red.

These are the colors of my rainbow,
Light Blue,
Lime Green,
Black,
Gold,
White.

Light Blue is the color of the sky,
34,000 feet high.

And Lime Green the color of...limes?
(No kidding)Their soury goodness?

For Black the color of Spike,
My kitten so curious and playful.

Gold, the color of the sunset,
So beautiful that ends our day.

And White the color of the shining stars,
Always shining so far away.

The final colors of my rainbow,
Silver,
Brown,
Yellow,
Turqoise,
Peach.

Silver is the moon,
Our gaurdian light at night.

Brown represents chcolate chip cookies,
The Muffin Man's best invention.

For Yellow is our smiling sun,
The light that guides our universe.

Turquiose the color of my eyes,
Sparkeling with a writer's passion.

And Peach is the color of the sunrise,
That starts our everyday life.

You see, there are many, many colors all over the world. They all have there own meanings and ways.
But these are the colors of MY rainbow.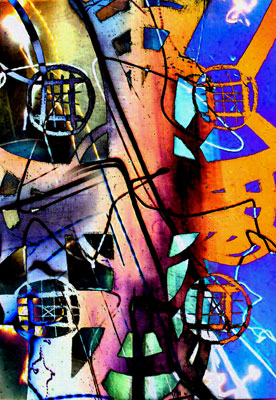 © Caitlin D., Tyler, TX