Fire and Flame
November 15, 2008
Watch me eat your heart out
Watch me as I dance
Through Fire and Flame
Wild, Untame
You're losing your last chance.
Watch the flowers wilting
See black petals fall
Their morbid beauty stilling
To them, dark death shall call
Hear this song of laughter
My Aria so long
Bewitches now and hereafter,
A soft and summery song
Until the notes
Loud and Clear
Shatter sound, for all to hear
And screeching wails my heart shall play
Every second of everyday
For my mercy you shall pray
And within the empty night
You cry out for a speck of light
Wishing for a single star
How you wonder what you are?
And who you've become
If I should desert you,
If I left you here..
It'd be what you deserve, its true,
To endure an agonizing fear
Still I can't stand to hurt you
And though my heart is dead
Beneath my grin and laughter
Lies never-ending dread
So I'll release your prison chains
Your sentence was cut down
And I'll watch the last petal fall,
As it hits the solid ground
You've turned me into the beast
I never thought I'd never be
I tried to show you, but No
Your eyes could never see
I turn my head now to the fire
For at this midnight hour..
A swiftness here is truly dire
That me, its flames devour
I hope that you are glad
For you have sealed my fate
Still, I am not mad
Tis thee, I'll never hate
You should have pulled me whilst you could
Now I'm afraid love, I'm gone for good
And as the last of my flesh burns
I know for me, your heart does yearn
And that makes it all worth it.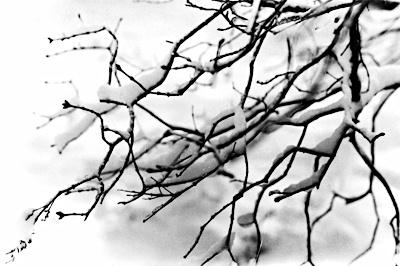 © Lindsey D., Marblehead, MA