My Lacrosse Stick
April 4, 2014
Your head is as white as the tusks on an elephant,

With curves so perfect they must have been shaped by gods.

Your silver shaft is smooth as a marble slate,

Yet stronger and more solid than steel.

Strings of white weaved together for a net,

With two mint stripes bisecting down the middle.

Each string uniquely stained with dirt and dust,

As they slip out of their knots with each movement.

You give off the sound of whip with each shot,

As the air passes through the strings you howl.

Your intimidating, durable, reliable.


I might drag you through the grass to scoop a ground ball,

But I know you'll dive down and bring it back up.

I have slammed you against others in order to make a shot,

But you always deliver the ball beautifully.

You have been mine for four years

and my hands may have grown too large to hold you like I used to,

But I will never outgrown you or the memories we've made,

Practice after practice and game after game.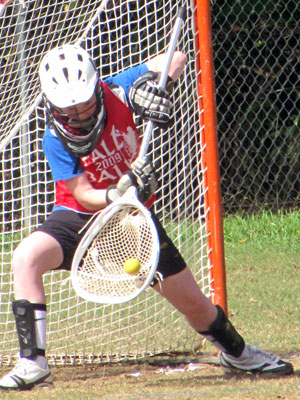 © Ashlyn S., Acworth, GA