Ballet
November 14, 2008
Beautiful blonde hair
Slicked back in a bun.

Glitter dusts
The angelic face.

Arms ling and muscular
In preparation.

The black leotard
Hides the perfect figure.

The tutu wraps around
Like a halo for her waist.

The pink tights
Cover her long legs.

The laces wrapped perfectly
Up her leg.

The gel-pads and wool
To protect her toes.

The pink shoes
Perfect in every way.

She walks gracefully
Onto the stage.

The curtain goes up
Music comes on.

This is the moment
That could change her life.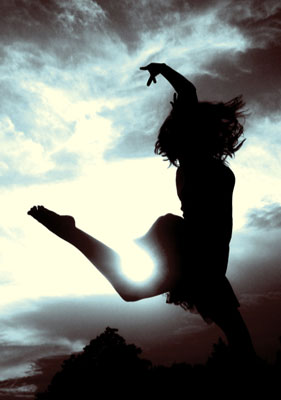 © Martha V., Morton Grove, IL