Sky
November 16, 2008
A perfect sky,
fluff lined in blue.
Straight out of a picture,
it calls to you.
You watch the colors fade
into deep reds and pink;
it reminds you of the blood
washing down the sink.
The stars shine like diamonds
when the world fades to black.
You know now more than ever
you can never go back.
You look up, connect the dots,
you can see them form a smile.
Maybe you can join the sky;
maybe just for a while.
One day they'll notice
and they'll all know why.
You're not meant for this life;
you took your place in the sky.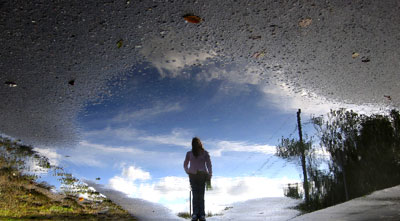 © Daniel H., Oak Bluffs, MA