Mask Of Smiles
April 1, 2014
Last Christmas I lost a friend
They say the cold winter months is when people are normally depressed
When people are truly in despair
When nothing they do can stop them from feeling the way they are
When the most blood is spilled
When the suicide rates rise.
But what made her do it?
She seemed happy around her friends
She was only fourteen.
She was loved.
Maybe something bothered her
Did she not have a friend to talk to?
Was I not there to help her through her problems?
Why did she have to keep everything to herself?
Why?
Why didn't she let me help?
Why did she hide?
Instead of getting help
She let her inner demons take her away
Away into a world which she thought would bring her peace.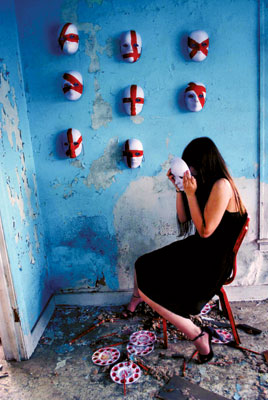 © Narongsukchai T., Sachse, TX