Luscious Red Midnight
November 13, 2008
Clouds shoot over head and the moon is blood red.

Stars blind the naked eye and cries
fill the sky.

Dreams forgotten and nightmares blend in with thoughtless cares.

Slinking through the grass with soft memories of an almost forgotten past.

Sightless and blind blackness belongs to the divine.

Sweet pale skin and touches like beautiful sin.

Luscious pulse and blood that is delicious.

Deophobic wishes and devil like kisses.

Reminiscing lives fearing teeth that cut like knives.

A black soul with a red midnight
and lips that cry out in fright.

Luscious dreams about the nights
delights.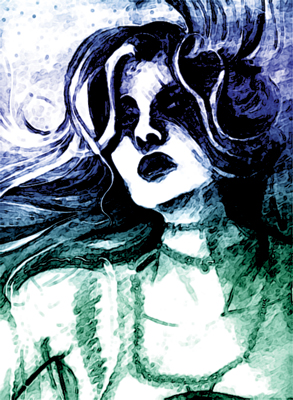 © Sindi J., Westminster, MD