I see a girl
November 11, 2008
When I look in the mirror,
I see a girl
Who is confused
but trying to understand.
I see a girl
Who has seen and experienced
Every emotion you can think of
And every one that you can't;
Happiness, sadness, friends, enemies,
Love, hate.
I see a girl
With eyes as deep as the ocean
And who has seen every creature
That has ever lived in it.
I see a girl
Who will try and find the answer
To a question she doesn't know.
But most importantly,
I see a girl
Who longs to be normal,
To be loved,
Especially by herself.
But, deep inside,
She thinks that it will never happen.
I see a girl
Who deserves to love and be loved.
What do you see?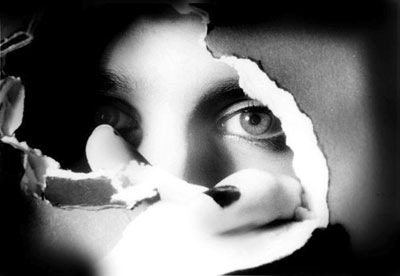 © Tabatha B., Peoria, IL