Impossiblities
November 10, 2008
He stands just out of touch,
reaching for your hand.
But the image blows away,
just like a grain of sand.

The one you love,
bound to another.
The only one you want,
you cant have eachother.

The other half of your heart,
to which you plead.
Looks at you sadly,
cant help with your need.

The love you want so badly,
long for night and day.
Is taken by another,
Care not as she may.

You whimper and you plead,
to a god who isnt there.
You whisper and you beg,
to the power who doesnt care.

The fates that swirl around you,
laughing at your pain.
Shove before you every barrier,
between you and the love youll never gain.

All others dim beside him,
as he lights your midnight skies.
The world falling away ominously,
as he looks into your eyes.

Echoing of your heart,
is the look that bleeds through.
The pain and hurt and longing,
to reach out and love you.

And so as time screams on,
to a slow and painful beat.
You slowly bow your head,
succumbing to defeat.

The fates grin their twisted smiles,
and pour upon you deaths kiss.
You lie your tired head down,
surrendering to eternal bliss.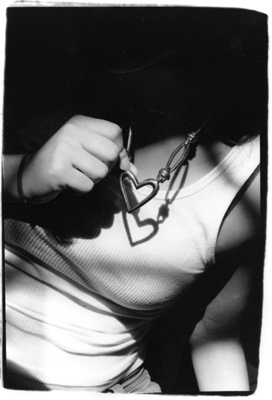 © Julia R., Bethesda, MD