sleeping refuge
November 10, 2008
Once upon a time.
Life was nonexistent to me.
I lived in a dream; my fake reality.
I wasnt unknowing of the truth,
of the nightmare beyond my empty refuge,
I had just built my own world to escape.

The days went by,
but I payed them no attention.
I lived in the moment,
of my imaginary world,
innocent smiles and a never faltering dance.

Eyes the size of the moon,
lips that never trembled,
I danced through the feilds of lullabys.
Watching the angelic birds and the beautiful butterflys.
I looked around everyday in awe,
at how pretty it could be.

Though behind my closed eyes,
the world wasnt very good to me.
But I felt nothing,
when I was plagued with pain,
I felt no hurt while I was driven insane.

With the sting of pleasure,
that my shining blade did bring,
I looked up to my blood red skies and heard the angels sing.
I didnt cry or scream,
never regreted my pretty scars.
I smiled as I carved my life, into myself from afar.

But one day I did wake,
to the sad reality.
And like the whole world crashing down,
I saw who was me.
I watched my lip tremble and cried out in agony.
The girl in the reflection clenched her fists,
so hard it hurt to stop.
I dropped down on my knees,
The girl started to cry in the mirror;
I whispered for her to stop.

She couldnt be me,
she didnt fit in my story.
Emptiness I felt inside,
a lonliness I couldnt hide,
I filled it with the sparkling metal as I smiled wide.
From the beautiful sky in my head I fell,
landing in this damp dark hell.

That beautiful dagger has a story to tell,
but it is quiet to all of you,
the ones who never listen.
My dark handled blade, razor sharp,
was always there to glisten.
I walked out into the world,
every single day,
as they bombarded me with lies.
I felt the horrible raping hate of all their plotting eyes.
I walked tall and smiled,
for I fooled them well.
Right up until the moment I decend into hell.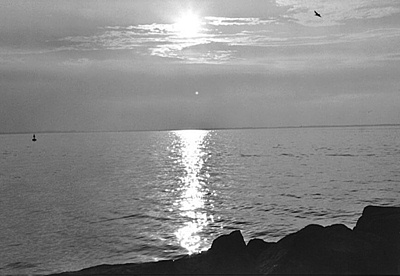 © Amanda L., Cumberland, MD