the boy who couldnt exscape himself
November 11, 2008
He runs but he cant out run it
It wouldnt matter if he ran across the world he cant escape it.
His memories still catch up.
His soul still slams into him
Everywhere he goes he cant change he cant blend in.
Because everytime he trys to fit in his souls and memories catch up and overpower him.
So he sits alone in his new home
crying and asking himself
Where do you go when your running from yourself?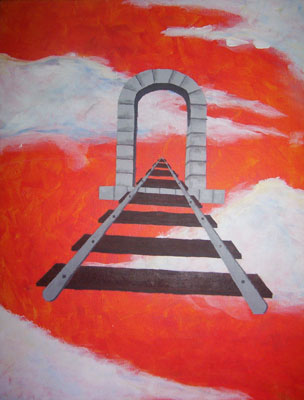 © Nicole J., St. Louis, MO