Words
November 8, 2008
Words
mean everything
but nothing.
Actions
mean nothing
but everything.

Your words:
sharp daggers
peircing my flesh
allowing scarlet droplets
of my blood
to fall
upon the earth.

Splash.
an unheard sound
as my crimson blood
falls to the ground.

Weakened
I fall to my knees
looking up to God
asking him why,
begging him please
don't let me die.

Confused
I tried not to be
but these strange emotions
overwhelming me.

My life
should mean more
than what you make it
My pain, these sores
I wish you'd just take it

Back.

My death note
folded neatly
above my nightstand
Yet someone keeps me
from following through
with the plan.

I am still attacked daily
by daggers thrown
by your hands
I still pretend, lately,
they don't hurt me
but they can.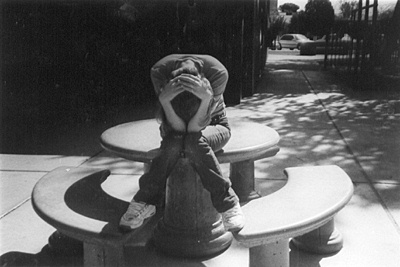 © Catherine R., Phoenix, AZ