Future Inquires for the Sun
November 6, 2008
Just think! I
Knew you just lost control.
Lengthening expanding bloated, you're
Molten, draining of fervor, too close to the ten billionth –
No, I would like to think you were willing when you're last second slipped by and simply full
Of childish mistakes.
Perhaps when you saw us
Quantum particles, flourishing and wondering and evolving,
Racing towards our limited ninety, give or take, years of
Serpentine lives, you
Tittered and teetered and discovered a new-found love
Undulating as we grew into our space and began to cut
Vicious scars into the land we adored.
We were so wicked but all we seem to dream about was
Xanadu. Kill reap steal we are rot: now give us paradise.
You were puzzled by this and at least it kept you occupied till
Zenith, when you were so high above us you could almost forget
A deep gash gorged in your gorgeous earth, our
Blades always
Cut too deep. None the less, we had always kept our
Distance, and we were smart to do so:
Even when we felt the darkness creep in and turn our lips
Frost-bitten and chapped, our joints needed your warmth, but we played the
Game of summer-dreaming,
Hot and lazy saccade-bug summer…
I knew you wanted to touch us, we, your first love,
Just brush us (did we dream of it, too?) and feel the
Knots of hyper active, swirling
Life inside us,
Means you felt yourself a sort of mother,
Nourishing us for so long
Oh! But here was your mistake,
Problem with leaning out to touch us, is that you make us
Quake – ten billion years you have been rotating on that tired x-axis and you
Reverberate with the excitement of
Stroking us with those long wispy red finger tips, finally feeling
The Earth.
Unfurling, all your ends come loose, your
Valiant love is not enough to stop us from both
Wasting away, to be consumed by the blind whiteness:
Xanthic surfaces ripple and reach –
You realize it too late and too soon you, we, us have become
Zero.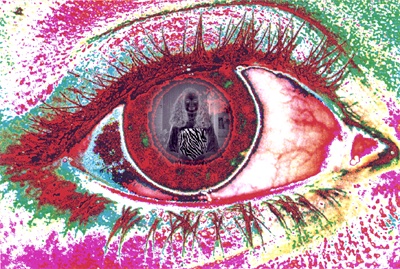 © Cassie H., Carmi, IL