Run With Me
November 6, 2008
Would you run with me,
run away from this crule world,
where no one knows our names.
No pain or broken hearts,
lost souls,
or missing parts.
Take my hand and run with me.
Let's get out of this hell.
Let's break free.
I'll dance with the stars and
let them rescue me.
Let the air swallow my doubts.
We'll take all our pain,
scream it out.
No one can tell us our love isn't real.
No one can tell us how to feel.
I'll stitch up your heart.
You can make mine whole.
No one can point out our imperfections,
and all the things we can't control.
We'll run into the night,
and follow all our broken dreams
to places we've never seen.
I'll pick up the peices
and realize i didn't need them anyway.
We can live with no regrets.
Come what may.
All the colors of black and gray,
are shown as the sun bids farewell to the day.
So run away with me,
so we can be alive.
Take my hand
and things will be just fine.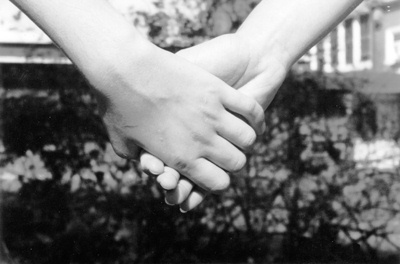 © Lauren G., Pompton Plains, NJ