The Wall with Tw o Sides
November 6, 2008
There is a wall made of stone,
I am not to go over it alone.
It separates me from the wood,
And protects me if I'm good.

And yet, at night, it calls to me,
The dark side I cannot see.
The wall laughs, the wall mocks,
How I am pitiful to its rocks.

It dares me to venture over the side,
Without my nanny, without my guide,
And in the night I feel its pull,
To take me away from a life so dull.

Then there's the light side facing me,
That stops me from running free.
And in the day, it warns and shouts,
Of the evil things that run about.

The evil beasts within the wood,
With evil minds that are up to no good,
But they shall not get me, I'm told,
If I am not so foolish and bold.

Sometimes I want to tell the wall,
That maybe I am young and small,
But I can just grow up instead,
So my own choice is not mislead.

By a dark side, that calls me to death,
Leaving me with only a final breath,
And by a light side, stubborn and stern,
Forcing me not to break rules, yet I learn.

So I wait for a third side of the wall,
Who doesn't care of nothing at all,
But exploring and playing, as long as I'm fine,
That's the side, the side that is mine.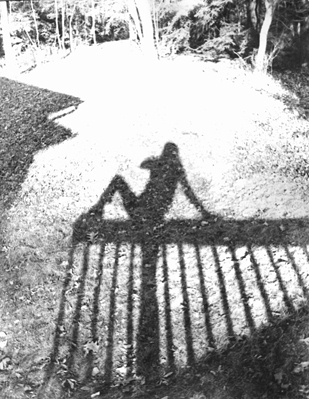 © Catlin W., Cogan Station, PA