The Ocean
November 6, 2008
Frothy waves of green and blue crash against the sand,
It's perfect curls seem to end.
Resting along the shore as the sun begins to fade
The cool water slips beneath your feet,
Once you take a careful step in.
The blowing wind stings your face, The gentle scents of the sea fill you.
Gazing around at the beauty of the moment,
Wanting it to last forever.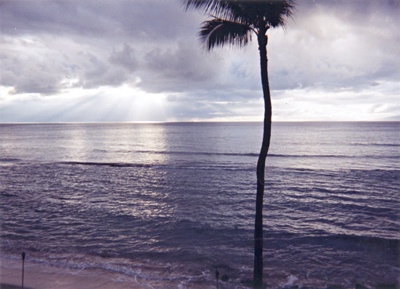 © Grayson H., Highland Village, TX