Children Of The Sun
November 7, 2008
Children are beauty,
With passion and love.
They spread out their graceful wings,
Like an elegant white dove.
Children are hot air balloons,
Going oh so high.
Attempting to achieve their dreams,
Reaching for the sky.
Children love to live and learn.
And give all they have got.
They always shoot for the stars,
And cherish what they've been taught.
Cihldren are so precious,
Who believe in what they see.
They love one another,
And live happily free.
Children are like flowers,
Who blossom everday.
Always remembering to never give up,
And realizing, there's always a way.
Children help us remember,
To make life lots of fun.
They live life to its fullest,
They are children of the sun.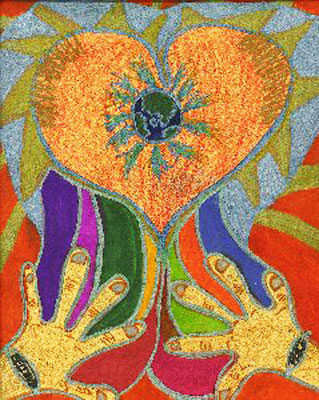 © Amanda P., Clermont, FL