The Raindrops
November 4, 2008
The wind whistled up
a storm in the night.
Raindrops trickled down
my big, blank window
drawing a picture,
erasing something horrible.
Raindrops shatter like broken
glass and drip and slide like
a person swimming.
How could I explain
the disapearing act of the raindrops?
Spreading gently they push to be free from force.
Wait! Where have they gone?
Maybe they just fell or evaporated...
I guess they've just slid
from my sight.
The rain stopped:
the sun peeked.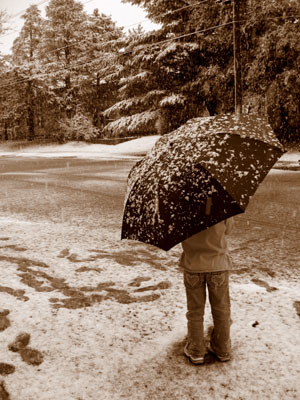 © Hui Y., Potsdam, NY