Windows
November 4, 2008
Eyes so pure, eyes of truth,
Eyes that seem to be lacking a youth.
I get lost at sea,
Through the windows to his soul,
He's trying to get out,
Of the deep black hole.
I reach out,
But he's not really there,
Although I can see him,
Struggling and gasping for air.
These eyes may be windows,
But I can't find the door.
Let me in, let me help you,
I can give you more.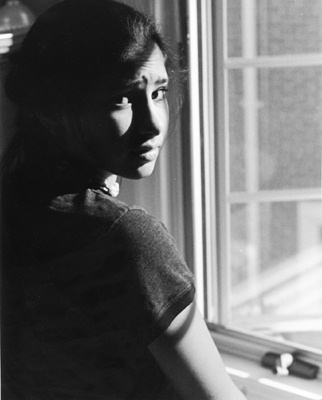 © Jennifer H., Bethesda, MD