AN ELF IN THE TREE
November 3, 2008
AN ELF STUCK IN THE TREE

Oh, dear my.
I see an Elf! And elf I see! There she is,
hiding in the tree, her cat like tail, and ears that poke out of her hair,
I see. But why? Why is there an elf in the tree?
Has Mr.Shaughnessy decided a death, an elf?
Has Super Sam decided that
she is done with the elf whom calls
her short?
Oh my. Dear my. An elf!
An elf stuck in the tree!
Her purrs and whines wiggle in the darkness
as I stare in bewilderness
and drink my hot cocoa
and snuggle under my blankets.
Damn TV has nothing to this
Elf stuck in a tree.
Goodnight.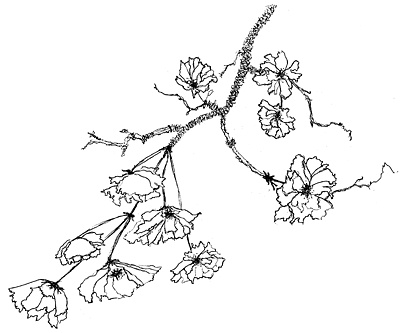 © Marybeth L., Hamilton, NY