The End/Beginning
November 3, 2008
My room is empty
A skeleton,
A shell,
A reminder of growing up.
It held laughs, anger, sadness and surprise.
It held my whole world.
My world that fits in boxes,
Boxes that fit in vans,
Vans that go in driveways,
Of other houses with other rooms.
Rooms that will never hold my memories,
That cling to the walls of this one,
They will stay here forever.
While I change, they will not,
And when I come back,
Will I still see them?
Or will they be lost?
Forever in the walls of my childhood.
Boxes fit in vans.
Memories don't fit,
Thoughts don't fit,
Whole families don't fit.
Only pieces fit,

Little pieces of a whole.
I can only bring little boxes and little memories,
And then I will have to make new ones,
Fill new boxes,
And find new memories.
But until that happens,
I feel empty,
Me and my room are twins.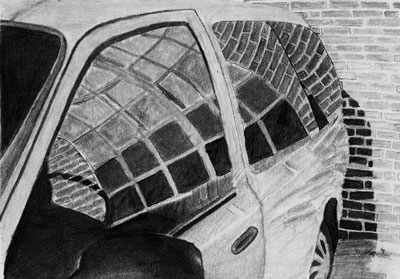 © Andres T., Monte Vista, CO