The Stars are Falling Tonight
November 1, 2008
The stars are falling tonight.
They are on fire, shooting across the sky.
Gravity dragging them, down,
until some disturb the loose soil,
with an explosion, they crash.
But they are falling,
when we should be asleep,
dreaming of nonsensical things,
not watching the blazing stars,
as they tumble towards earth,
setting the atmosphere on fire.
But no one will notice,
if we sneak out, for half an hour,
running through the overgrown blades of grass,
dancing to the sight of the falling sky.
And no one noticed our preparation.
(we thought we were secretive,
when we practiced silently climbing out the window,
and hammered down any nails in our way,
in broad daylight)
But, we forget to wake up,
And sleep through the night,
And dream of the world, going up in flames.
In the morning we find out,
it was cloudy, anyway.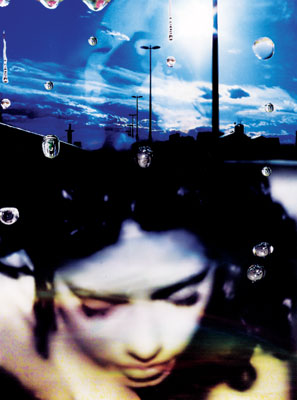 © Becky F., Sacramento, CA