Forever lost
October 30, 2008
I am so broken right now
can anyone pick up these
shattered pieces?
I feel i am nothing
to this world so
cruel
how could i be so naive?
To actually
believe
that you could want me
like that
then you proceeded to
throw me away
like the rest of the trash in this world-
but I AM NOT THAT TRASH.
Enraged is what i became
when i finally realized that
i was just a game-
i was being played;
there is only so much i can say to you
because i despise you and
all the cruel things you do.
I don't have to worry about
you being in a relationship
too soon-
who will honestly want you?
I laugh at myself because i am
beginning to stumble upon
perhaps the greatest irony of all:
i was the one who dumped you-
it was I who threw away the trash!
And i am here to
clean up the mess
that you left in my heart
and i know that life without you
will give me a fresh start:
the old me is surely tossed
and my love for you
is
forever lost.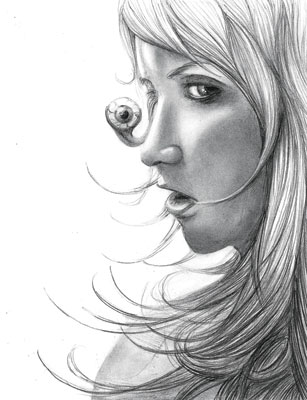 © Jessica P., Bethel Park, PA