Making It
October 30, 2008
She lives in the middle class
It's not too hard-
EXCEPT
She lives on a single income
Her mother's income
She is a junior now; college is right around the corner.
Her mom tells her not to worry, and that she still has time.
But there is no time.
In all actuality,
She must maintain that 3.8 GPA she has had since the 4th grade.
PSAT's
SAT's
ACT's
Ap and IB exams up the wazoo.
College admission officers; searching for a way, convincing them to let her in.
Extracurricular:
Young Democrats'
GSA
Music Aficionados'
Animal Club
Will it be enough?
She doesn't know the answer, let alone her career of choice.
She struggles in math and in science.
The only thing that gets her through is Orchestra.
Music is her way out.
She forgets about the rest.
THAT'S IT!
A career in music.
Now to choose a college.
Her dream was Berklee or Julliard.
Her income only allowed in-state.
How bout Shenandoah?
It's a possibility.
Now she has to achieve her goals, make it far,
Be more-
More than any middle class student could ever believe.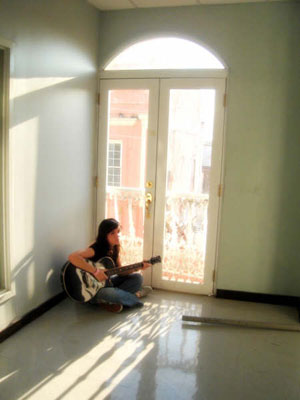 © Eveliz V., Bayamon, Puerto Rico