Musical Scene on the Cul-de-sac
October 29, 2008
What if your neighbor
Possessed the winning raffle ticket
For new house siding,
And upon getting this news,
Excitedly skipped to our house
And burst into song about it?
His friends would appear and explode
In dancing that would include
Snaps, Jazz hands, and Jazz squares,
All mysteriously synchronized.
Every note would be hit,
Even with all the sudden key changes,
In the harmonized song
Of randomness.
As he exited, you yourself
Would be overcome with the
unreasonable,
Yet strong urge to sing,
Which chances are would have to do
With your sudden, overwhelming jealousy.
For that is how it would be
If your quiet cul-de-sac
Decided to model itself after
Chicago and West Side Story.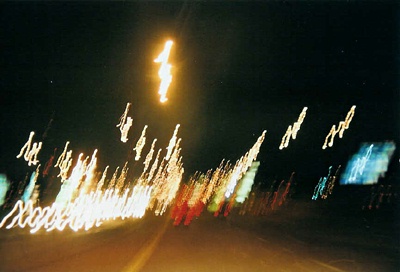 © Matt M., Ponca City, OK