Right next to me
October 28, 2008
In my bed,
asleep or not,
I could still see her face,
full of tears, looking
at me that curiously,
like she'll never
stand stand to loose me.

like she'll do anything
not to.

Then suddenly morths
in to another person.

And now, I would wonder why
I don't want to talk to her
nor here from her again.

I could still remember
how she asked if I could
remember her when she dies?
And her saying that she
would choose her hurting
to save me, if she have to.

I would still wonder
if she really meant it.

Then i would wonder
if I fell the same way.

Then i would suddenly
want to be near her.
I would no longer want
to hate her.

I would want her
righ next to me and
be the mother she always
used to be.

Then i would feel like
the little girl she always
wanted to be with.

But then, this will never
hapen.

'cause she doesn't want
me anymore

But all her words, conection,
are lost somewhere in my heart.

Where they will never be
discovered nor totally forgoten.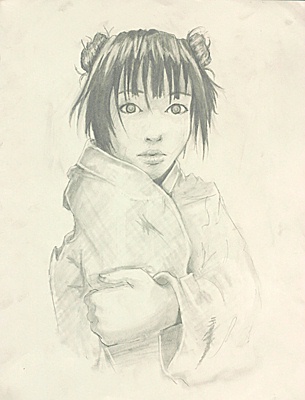 © Emily H., Port Charlotte, FL