Echoes
October 28, 2008
This is Existence,
the steady beat beneath your feet.
Do you feel it?
Vibrations of a blank canvas
against your fading fingertips,
handfuls of hot coals hurled blindly
against the breath of
winter rain.

This is Existence,
a lonely anthem born from silence.
Are you listening?
Echoing from the lowest valleys,
the highest mountain peaks,
Do you hear?
It is a cold-comfort choke,
but there is a beauty
in its pain, the kind that
sticks to your eyelashes
when you look at the stars.

All Creation crumbles as
Existence spins,
illuminating the eyes
of every person in the mirror.
There is a darkness there, too,
but it is a gentle sort of demon
for you are born from it,
and it from you.

This is Existence,
betrayal spread warm and red
on open palms.
Purpose finds you there,
bloody hands held against
the nearing night
where you once learned flight.
Now,
you learn to fall.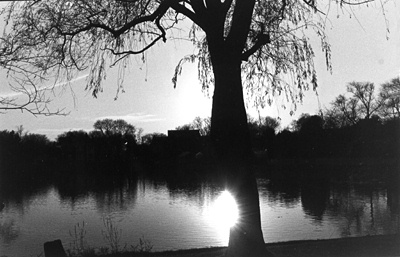 © Chuck K., Marblehead, MA