Whisper on the wind
October 27, 2008
Dry air seeping through the cracks

in the door. Two fuzzy news channels


play endless tapes of the latest shooting in



the city where a blue sky is as old as pops,




cracks, and white noise. The third channel

is definitely a doozy. It's a rerun of

my favorite "never-before-seen!" soap,


en español. Cigarette butts burning to



their last ash on the broken sidewalk,




and she turns up her nose at the smell

and sips her bottled water

like medicine. Personality is


a virtue here, and the rest



are mindlessly high on




whatever they can get.

It's only a matter of minuets before she

can make her final escape into the fresh, clean


city, where she will greet her apartment like a God.



She fingers the smooth plastic of her water bottle,




and hums softly to herself. Tic-tock the seconds

go by, chirping in her ear. Her car is in the
distance, but so is he. The gun he carries isn't

for police work. Deranged, sadistic, and high,


he smiles as he sees his first target rushing by.



On that nameless street, in that notoriously known town,

crazy people get away with killing

just like they would get away with


cooking an egg. The police never came.



She never got home. The song she sang




whispered and carried on the wind like


her last dying breath.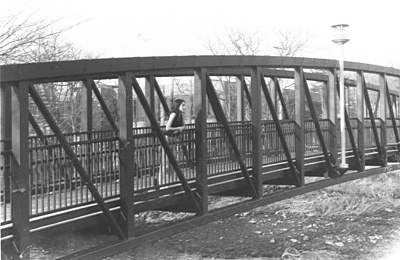 © Kim L., Milford, CT