To Heaven, You Said
October 26, 2008
You lie bed
As I sit beside you, only eight
I watch you breathe,
And you whisper,
Look out.

As snow falls and settles on the tree like an x-ray,
Searching for some kind of cancer
All the best I can do is
To watch and wonder
When will you be well again? today, tomorrow?
Soon, soon, you lie,
Driftying to deep slumber.

I crawl into bed, right next to you,
Dreaming of a train station
And there you stand
I run to you with one hand out
Where are you going?
To Heaven, you said.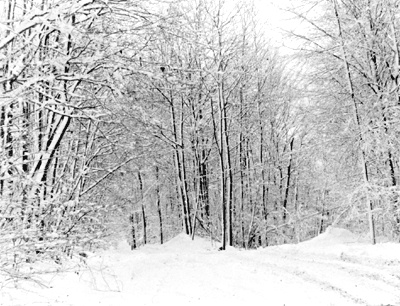 © Thomas S., Portville, NY