Intertwined
October 26, 2008
This man of secrets,
Man of masks.
Revealed to me his truth,
kept hidden since departure from youth.

Oh please smile my love,
I wish I could tell you it'll get better,
that this horrible pain,
wont last forever.

But I think you already know,
the world is as it seems.
You've already changed to go with the flow,
On the outside is a conformed stranger.

Inner hurts torment,
though a smile plays across your face.
You may be angel or sinner sent,
But I love you regardless of place.

Let us walk the path of darkness,
Hand in hand, heart in heart.
Singing in a whispear,
Of how we will never part.

Dark does not always bring evil,
As light doesnt always bring good.
If I could kiss away your tears,
The gods only know I would.

Kiss me in your arms,
And you may see me melt.
Whispear of our love,
Embrace this emotion ive never felt.

Oh my beautiful angel,
If you ever leave this earth.
Dont forget to take thee with you,
Life without you loses all worth.

And upon our dieing breathe,
Our spirits will depart our bodies.
They will not fear death,
They will glow with happiness.

Souls now free and unchained,
They will flow together.
And on that day two souls will become one,
No more tough storms to weather.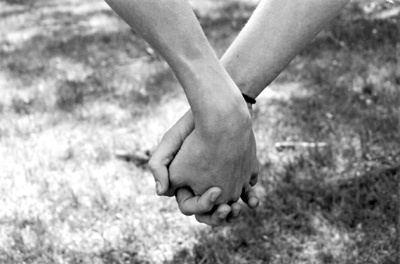 © Alexa T., Pompton Plains, NJ