Liberation
October 24, 2008
Shre can feel the beat
through her vains.
It poisoned her common sense,
and pushed he to the edge.
She's forced to surrender all.
She's forced to be free.
Free of everything
and finally she's happy.
She's moving her body wildly and crazily, she doesn't care,
she's absorbing her freedom.
She IS in the zone.
Then it stopped.
The music shriveled up and died.
It took the freedom that gave her life
and then all was silent.
She became deprived once again.
Music brought to her one thing she never knew existed,
liberation.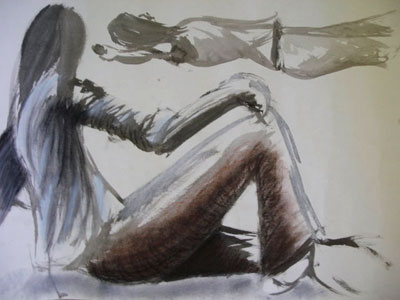 © Carollynn G., Hawthorne, NY