A halloween story
October 24, 2008
Halloween is here and we all know where to steer clear,
Old man Jenkins down the road, killed his wife; you could see it from the road
You may ask how I know, I was there, I have the cuts to show
He saw me and yelled not to stare, to get off his property,
But that wasn't rare,
I ran and fell cutting my knee, a gash u would not want to see,
Some say he shoved her in the stove,
I heard he's handing her out as candy, for all to share.

I remember Ms. Binkles was always the nicest.
Staring my morning off with a smile and breakfast,
Trix it had always been, but that is neither here nor there,
She was depressed, none could see
All but me
It was me who saw he hang from a tree.

All lives come to an end, one way or another
You have heard the story of old Jenkins and Ms... "Tree",
But now it's another's turn, he is so much younger,
A bright kid, with a much darker future,
He was taken before his time; some say he had just hit his prime
How do I know? Did I see him on TV?
You see, this kid
This kid is me.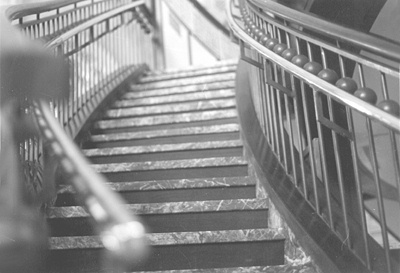 © April P., Marblehead, MA