The Dark
October 24, 2008
Alone in the dark I wait.
The feeling of being watched lingers. No sense of time leave me counting the steady pace of my heartbeats, that are now rebelling against my will to stay calm.
Hearing the breathing I clutch the blankets with lifeless fingers.
An individual bead of sweat rolls of my forehead. Flicking the lights on and then off nothing can e seen.
Just the pungent aroma mixed with fear, my fear, the fear of others before me bottled up into one compact cavity.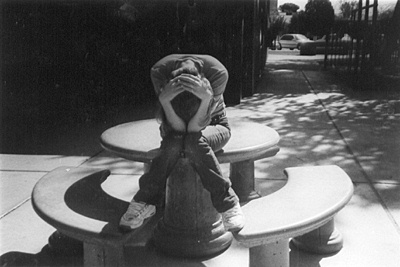 © Catherine R., Phoenix, AZ