My Life
October 23, 2008
Life grabbed me by the handlebars and pressed the brakes too hard,
It threw me in the dirt and it pulled me way past scarred.
The dirt was way too dirty and my eyes were way too closed,
I couldn't seem to open them to see what was exposed.

Life ripped up all my studies and didn't seem to care,
It liked to see me fail in something that I wouldn't dare.
The papers were too confusing and my mind was way too blank,
I couldn't seem to think too much until I walked the plank.

Life pulled the covers off of me and sent me into hell,
It took me further, further down; tripped me so I fell.
The surroundings were way too quiet and my body was way too cold,
I couldn't seem to get the fact that now I was controlled.

After long my life got bored and decided to break my heart,
It shattered it, crushed it, killed it, and finally pulled apart.
The reality was way too known to me so I wasn't so confound,
At long last I was at the stage where I was totally inbound.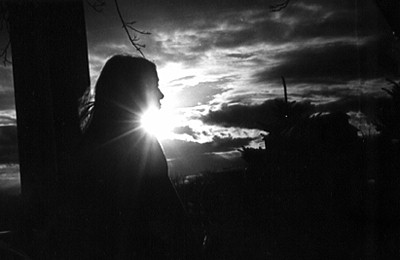 © Elizabeth G., Marblehead, MA