Rain
October 22, 2008
It's raining outside,
And so are my eyes.
When it rains,
I cry because nobody can tell the difference between the rain and my tears.

The sky is roaring,
And I'm screaming for help,
Because nobody can hear me.

Then the sky starts changing colors,
Which means that some hope is shinning on my life,
At least that's what i thought at first, but it was a lie.

After the clouds are finished crying,
I wipe the tears from my face.
And when the sky has stopped screaming,
So do I.

As the sun comes out,
And clouds turn back to their white puffy selves and sky turns sky blue,
I put a smile on my face...
Covering up all the pain that I feel inside,
Just like the light covers up the dark side to keep everything happy...
But when you realize there is a dark side it feels like a sword went straight to your heart...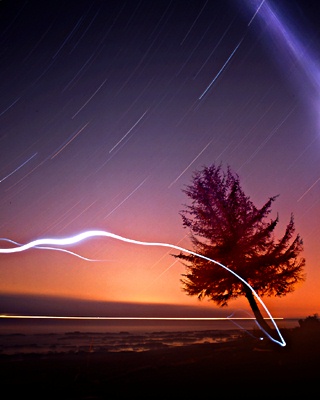 © Joey M., Spokane, WA