Caging Rage
October 23, 2008
I write this in my neatest hand.
I speak this in my softest tongue.
You may not hear me, but I am there.
For if I wrote this in the rage that I am

You could not read it,
You could not hear it.
No matter how loud I get you would not
Hear the hurt in me.

I'm taking this time to write it out.
To write it out and read it to myself,
Fold it up, put it in an envelope
And put it in a drawer.

Perhaps I'll send it in twenty years
When your mind has forgotten.
Then this letter will remind you
Of the girl who yelled at a whisper.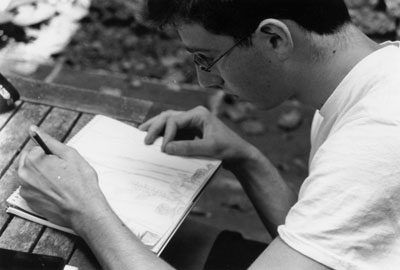 © Kira L., Bethesda, MD