The Correct Love Note Folding Method
October 13, 2008
Finally
The chance has come
A piece of fresh notebook paper is splayed before me
Blank is the page
And so are my thoughts
What to write? What to say?
Everything is so cliché
Dear (insert name here)
Hey,
I really, really like you.
Do you like me too?
Write back soon
Love,
(insert name here, with plenty of loops and squiggles and hearts)
So they know you mean it
Fold once diagonally
Then bend down the corners into the middle
Fold again, and again and one last time for a sentimental twist
This is why I took that origami class, after all
Send it down a row of hands
Carefully watch his expression when it is received
Yes!
He just read my name on the front and smiled
His thumb graces the first fold
And stops
He tries again
Slide… and stop
All the prepping
The classes of folding and cutting
All my sentimental feelings are trapped inside that origami folded masterpiece
And he doesn't even know how to get it open.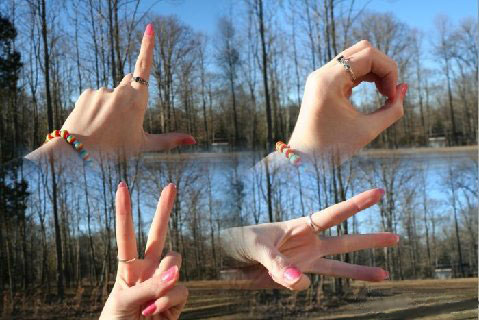 © Kayla D., Croydon, IN