Problem Child
October 13, 2008
Problem child- they call me.
'Loser!' they say, 'Why can't you be
As good as your cousin Jake?
Why can't you make
Your life as proper, as perfect?
You're useless! You've got brain defect!'

I drink in their harsh words, left with no choice.
Why is it so tough to follow their advice?
Why aren't things simple, why can't I be good?
Why do they say my life is T.V, sleep and food?
I wish I knew what to do and when
Just as cousin Jake knows and also Aunt Gwen.

The guy on T.V; he lies when he says
'Life is beautiful; sadness just a phase.'
Everyone's disappointed everyone's sad.
Am I the only one who's ever been so bad?
Did I cause the sadness? Did I cause the pain?
Why would I, when there is nothing to gain?

They scold me 'coz they love me, that's what they say.
But stabbing me with words is that the right way?
They say that's how you grow up;
You shed your flaws, tuck them away.
Perhaps they are right, perhaps they are wrong
Perhaps, as they say, I'm just a problem child.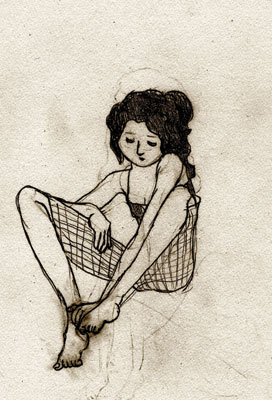 © Samantha W., Albany, NY