He Is Her Tower
October 12, 2008
The days are long and dreary,
It's cold, she's very weary.
Her mouth is shut, the words are hushed,
But keep coming to her mind.
She wants to tell someone about,
The way she feels, how it's really real.
How she wished that it had changed,
Before she made those awful mistakes

She needs someone to run to,
a shelter when it's cold.
She needs something to help her up,
she needs to fall into the Lord.
There's only one real solution that will work really well.

She read about people depressed,
But never thought it hurt so bad,
And how some people, can make her so sad and mad.
She knew it was wrong,
But wouldn't tell herself.
She knew she had to change,
Before it would soon be too late
But she's not alone any more,
She's gotten help, with the horror.
She's getting strong, though the days still long.
The truth she knows now,
And will stick to it some how.
With a sword of words, and a shield of power.
She'll defend; she has God as her tower.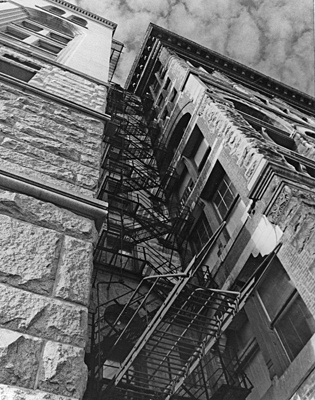 © Eric H., Lafayette, IN