Beauty of the Earth
October 12, 2008
The rush of the ocean
The slight breeze of the wind
The waves in motion
The joy within.

Beauty of the sunset
Light of the moon
They day at its end
Warmth going to soon.

Laughter fills the air
The joy is still here
The oceans still there
Its better to hear
Then to see
Then to feel
The sand all around me
The water at my heel
Brings a smile to my face
Not a moment to waste

I stand with excitement
The water enlightment
Running to the waves
Wishing the dream could go on for days.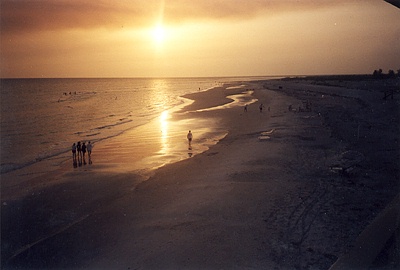 © Sara C., New Port Richey, FL