Fireworks
October 19, 2008
Should the wonder of being a hero,
include the cape, the tights, the spare tuxedo,
for the after-party where you should meet that girl,
that you wish, you could show her your world?
With your super-powers,
flying by the Twin Towers,
in the book, The Lord of The Rings,
fighting dragons, with your faithful sword, Sting.
When you forget what matters,
fireworks go in all directions, shimmer, then shatters,
Each of us is a hero, a super-hero,
risking your life, dignity, with each blow.
Leaning in for that one first kiss,
then thinking, "How beautiful is this?"
Or when you take a second job for your family,
working until you're mind is frayed and drowsy.
We make decisions that spreads everywhere,
Some are great! Some can be The Nightmare.
But when those tears, power, and magic comes to place,
you can shimmer, meeting danger, face to face.
But one straight path has to, at one time, curve backwards,
Leading to punishment, cold, and The Disasters,
Take your heart, and place it in your hands,
listen to it beat, what it needs, and what it demands.
When your head had already shattered,
when your army had already been taken and your flag, captured,
Think, think, and think of another strategy,
one that takes you to be happy.
Sit on the edge of your bed,
remember how hard you worked, cried, and read,
a poem that quoted,
I'm the firework, the main event,
That I'm not concerned, I'm happy, I'm content.
You're better than zero,
and see yourself not as The Weak, but The Super-hero.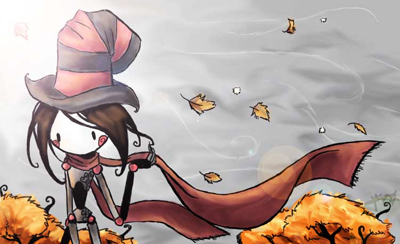 © Kirsten K., El Segundo, CA