THE PERFECT DAY
October 17, 2008
Bob was a golfer who bought new clubs.
He was a golfer who wanted to play at a new club.
He wanted to golf with a couple of freinds Jake and Frank.
But couldn't because their day of golf would go down the tank.

One saturday morning turned out to be a great day.
Such a great day to go out and play.
It was 70 degrees with a slight breeze.
Anything below 70 degrees would surely freeze.

It was a perfect day to go out and play a sport.
Anybody who stayed in was surely a dork.
Bob called up a couple of friends frank and jake.
Bobs buddies felt like they were going to break.

Bob decided to go and here came the clouds.
Bob saw those clouds and they put them all in doughts.
They did not care as long as they played a couple of holes.
They started playing and then they heard a snapping pole.

Bob began playing with his new clubs and heard a loud snap.
Bob began to play with his other clubs and hear a louder snap.
Bob played with the rest of his clubs.
After his other clubs snapped he threw them into the shrubs.

After using his buddies clubs it came down to the 18th.
Everybody was tied up and it was up to the 18th.
Jake and frank teed off the 18 now it was bob's turn.
Bob launched the ball it did not turn.

It was going and hit the green with enormous force.
The ball hit with speed and decided to take another course.
It took a course right into the window of a new car.
The car spun out right into a bar.

The driver crawled out of his car and screamed LOOK WHAT YOU DID TO MY CAR!!
For his brand new car was really stuck in that bar.
It was a fun day for Frank and Jake but not for Bob.
It was a sad day for Bob sticking out of the fog.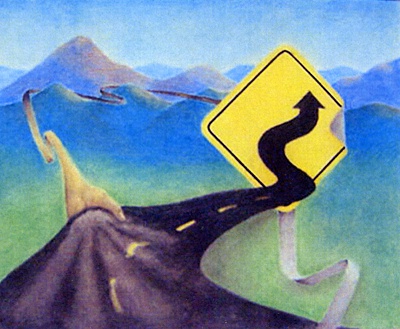 © Tyler W., Muleshoe, TX